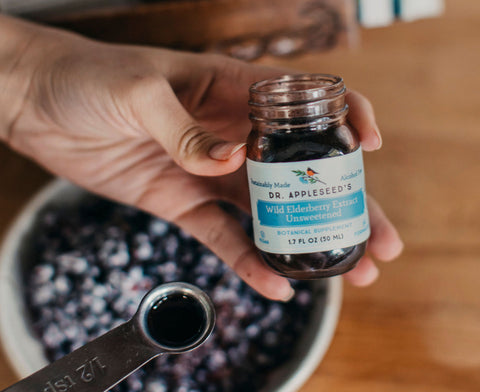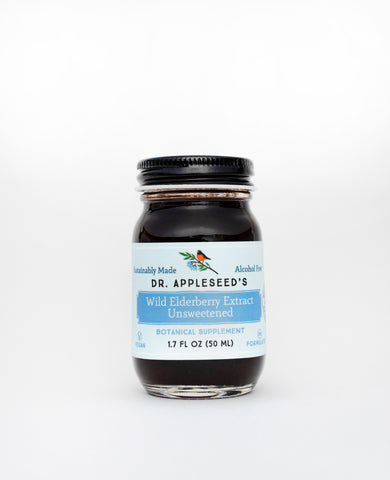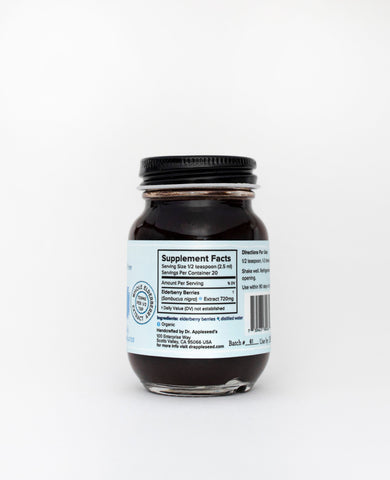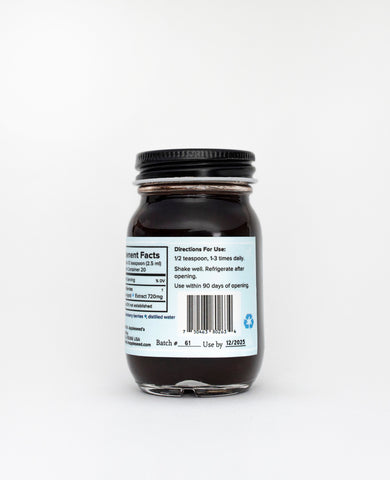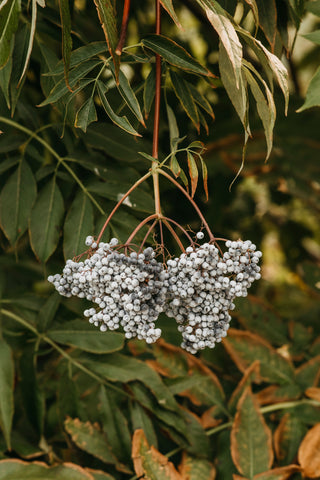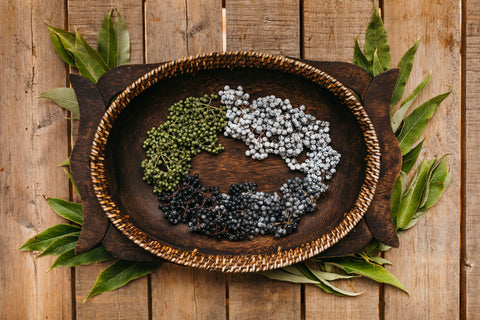 Unsweetened Wild Elderberry Extract
Hand packed with care by Dr herself
Extracts
I bought the organic elderberry syrup with mulling spices and the wild elderberry extract unsweetened. I highly recommend both products. My daughter loves a spoonful of the elderberry syrup with mulling spices. I took the elderberry extract unsweetened on its own leaving me feeling a little healthier every day.
Grateful
Thanks Dr. Appleseed for providing pure alternative to improve health. Five Star simple solution to boost immunity‼️P
Delicioso Effectivoso!
For two years now, we have enjoyed prophylaxising with the doc's juice and staying well. Our favorite is a triple-fort' GnT w Dr. Appleseed's Elderberry Extract. T
Love this stuff!
I've enjoyed all the products Dr. Appleseed's makes but the native blue elderberry extract without any additives is absolutely unique on the market. I haven't found anything else like it. I use it every day, more when it's cold and flu season.